Summer of 2015 we posted a blog entitled "5 Fun Things to do in Dahlonega This Summer." It was a fairly popular post, but it only scratched the surface of what Dahlonega has to offer. Well, we decided to post a list of 5 more fun things to do in Dahlonega this summer.
1. Run or walk a race
Dahlonega is host to a number of great 5 and 10k races throughout the year. The ConnectAbility 5k/10k is one of Dahlonega's best attended and best organized races and includes a free fun run for the kids. ConnectAbility is an organization that serves people with disabilities and their families in the community. A number of athletes with disabilities will be participating. Come and run with them, hear their stories, and be inspired.
For you crazier folks, there are a number of ultramarathons near our town. For instance, The Dahlonega Ultramarathon Association is hosting Merrill's Mile at Dahlonega's own U.S. Army Ranger Camp Frank D. Merrill. Runners will complete as many laps as possible around a 1 mile track over the course of 12, 24, and 48 hour periods—pick your poison.  Last years winner ran 170 miles over the course of 48 hours! Wow!
The Dahlonega Ultramarathon Association hosts a number of prominent ultra races throughout the year, including the Cruel Jewel 50 & 100 mile races in May.
Other notable races include the Dahlonega Firecracker 5k on the 4th of July. More on that later.
2. Cool off below a waterfall
Dahlonega and Lumpkin county have a number of different beautiful waterfalls. However, very few offer good swimming holes. One of the most popular waterfalls with a great swimming hole is nearby Dick's Creek Falls, located near Turner's Corner. The beautiful falls cascade into a deep trout-filled swimming hole, surrounded by boulders that are perfect for sunbathing or jumping off into the water. (Do so at your own risk.) Check out Wander North Georgia's blog for an excellent and more comprehensive write-up on the falls.
3. Dahlonega's 4th of July Celebration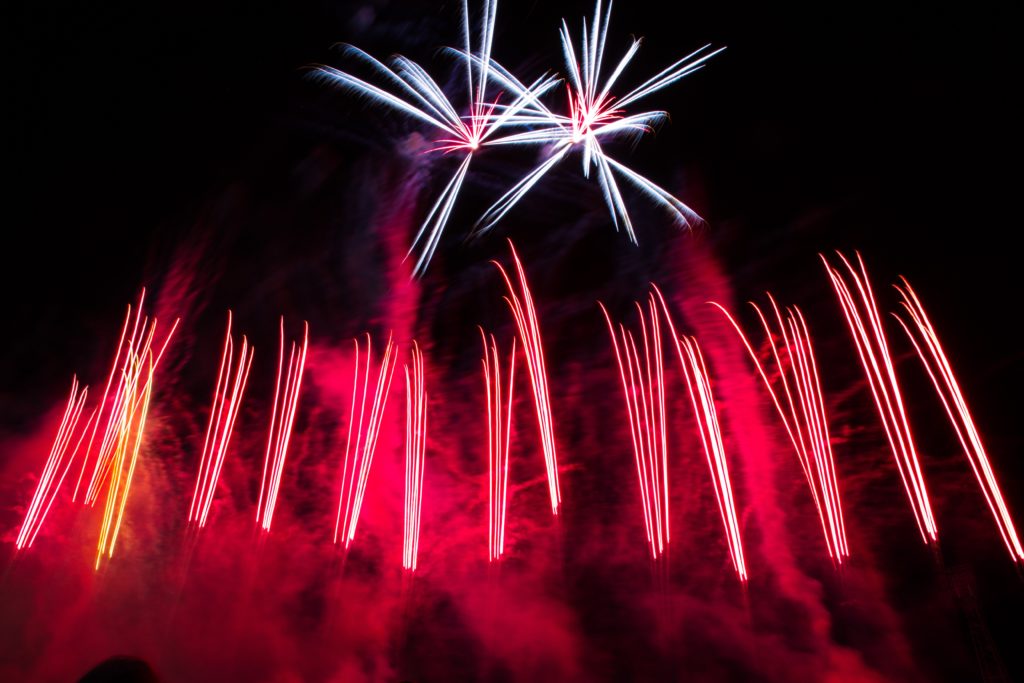 Dahlonega's 4th of July Celebration is not to be missed. The festivities kick off at 8:00 am with the Firecracker 5k. After that'll be the Patriotic Ceremony in Hancock Park, which includes a singing of the National Anthem, Presentation of Colors, and a speech. The list of activities goes on to include a fair, a parade, a car show, and the climax of the day—fireworks at UNG.
The fireworks display, which starts as soon as it is dark enough, is one of the best in all of North Georgia. It typically lasts about 20-30 minutes, and the finale is sure to blow you away…figuratively, of course. Be sure to get there plenty early to find yourself a seat on the drill field.
4. Eat BBQ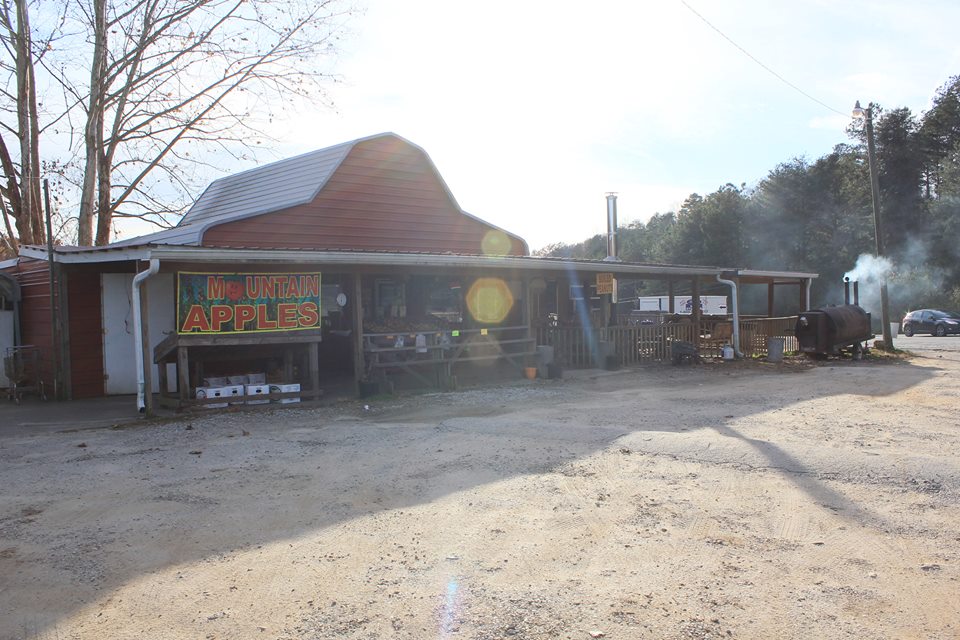 Picture a juicy pork shoulder rubbed down with spices cooked low and slow with lots of hickory smoke. It's hard to imagine a more iconic American summertime food than BBQ.
Dahlonega is home to three fantastic BBQ restaurants, Farmhouse Produce & The BBQ Kitchen, Hickory Prime, & Smokin' Gold BBQ. You can't go wrong with any of our local joints. They all have great pulled pork, ribs, baked beans, cole slaw, and all of the other classic BBQ sides.
5. Go to summer camp or send your kids
If you're reading this, chances are you're too old to attend summer camp. Bummer! However, your kids can still go, giving you a much needed reprieve.
Dahlonega is home to a number of day camps and two overnight camps—Camp Glisson and Camp Wahsega. Camp Glisson offers a number of different programs. Glisson is big on outdoor activities, adventure, team building, and leadership. The setting is incredibly beautiful. They've got an impressive waterfall—Cane Creek Falls—and tons of beautiful hemlock trees. Check out this interactive digital tour of the property. Your kids are sure to love it.
Camp Wahsega is a 4-H camp located on the edge of the nearly 900,000 acre Chattahoochee National Forest. It's a beautiful setting with activities and adventures in abundance. Check their website for more information on the programs they offer.
Summer is a fantastic time to visit Dahlonega. Come for the historic downtown. Come for our celebrations. Come for our beautiful landscapes. Come for our great people. Come if you're looking for something fun to do. There are always fun things to do in Dahlonega!