IMPORTANT MESSAGE REGARDING CLOSING.
UPDATE ON OPERATIONS
We are temporarily closed.
Consolidated Gold Mines is a small business. We value every dollar our business earns. This business supports our family, and the family of our staff. The recent news and fears over COVID-19 have been on our minds and we thought we could weather the storm and continue to operate as normal. However, we value the smile on your face more than the dollar you bring. We value your safety more than making a ticket sale. We value the safety of our staff and their family at home. We value doing the right thing more than the next sale. This is a hard decision, one we have never had to make before, but one we are willing to make now for everyone's safety.
Effective immediately, we will close operations to the public based on recommendations by the CDC and the Governor's Office posted last night.
It is important to know that we have had no known cases of the virus among our visitors. None of our employees are sick. We have no reason to believe our increased cleaning procedures were not working. We just want to be overly cautious in a time of uncertainty.
When the time is right, we will announce our re-opening. When we re-open we hope that you will come out to see us in record numbers. We will need your support in the coming days. We have always said that we have the best customers in the world and I truly believe that. You are our friends and family. We wish you all good health and pray for our nation's healing.

WE ARE TEMPORARILY CLOSED.
WATCH OUR HOMEPAGE OR FACEBOOK PAGE FOR ADDITIONAL DETAILS AS THEY COME.
Consolidated Gold Mine
Start planning your visit to the largest hard rock gold mine east of the Mississippi and it's located right here in Dahlonega, Georgia! Founded in 1896, the gold mine focused on removing gold trapped in quartz veins throughout the property.  Head 200 feet underground and over 100 years back in time to experience life as a turn of the century gold miner.  Your tour guide will demonstrate how miners blasted quartz veins to uncover huge deposits of gold.  After your underground tour, our miners will teach you how to pan for gold and you will have the chance to strike it rich.  We offer gold panning, gem mining, gem cutting and more year round and rain or shine.  So, if you are looking for things to do in Dahlonega, come out to Consolidated Gold Mines, North Georgia's only underground gold mine tour.
Ranked #1 for Things to do in Dahlonega on Trip Advisor  and Yelp!
The Mine remains at a comfortable 60 degrees year round. As a reminder, this is a walking tour. Guests enter the mine via three flights of stairs and two ramps. Strollers are not permitted in the Mine. Pets are not permitted on the mine tour, mining area or gift shop. Service animals must have proper paperwork to be permitted.  Tennis shoes are recommended and closed toed shoes are a must! Please arrive one hour before close.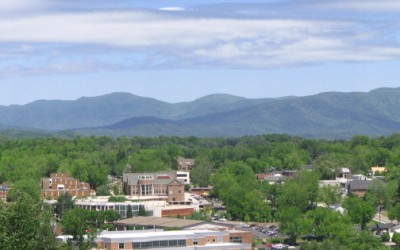 There are a ton of things to do in Dahlonega this summer! Check out our ultimate guide of things to do in our beautiful town. Updated 2019!
read more