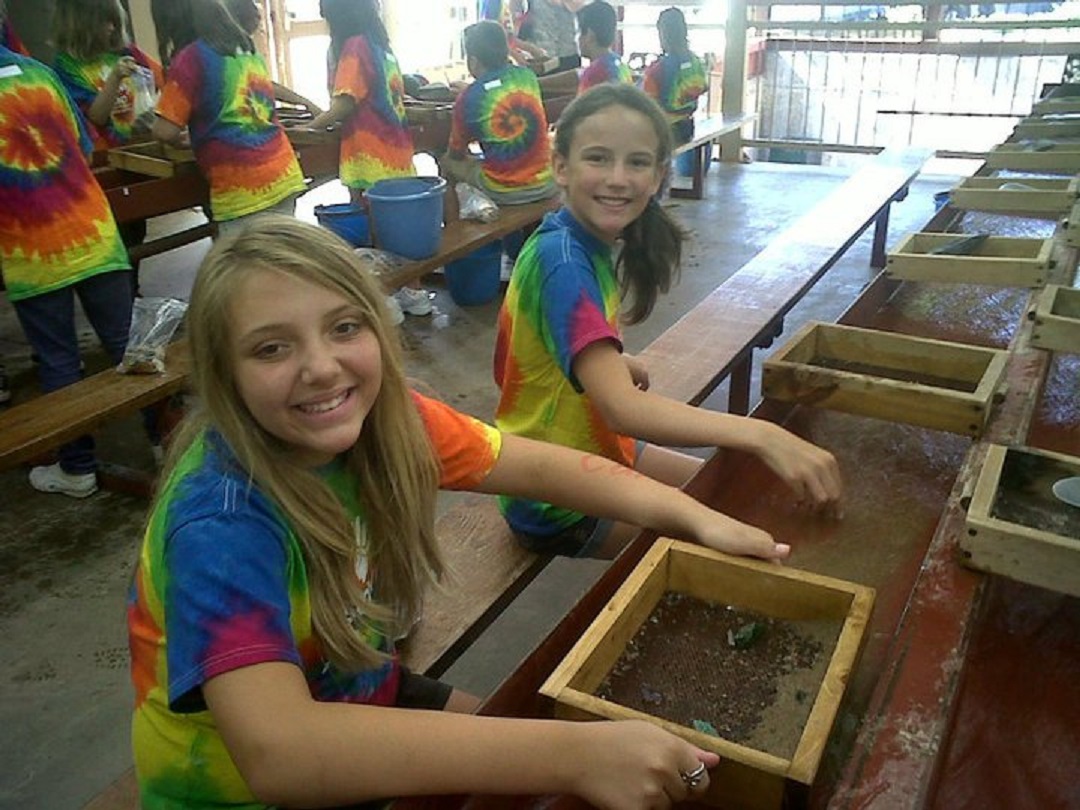 Gem Mining
There is no better way to strike it rich! Colorful gems in every bucket.
Gemstone mining is fun for the whole family. We offer buckets for the beginner and the professionals alike. Use our water powered flumes to find Emeralds, Rubies, Sapphires, Topaz, Amethyst, Quartz, Moonstone, Garnets, and much much more! Don't forget to take your rough gems to our new Lapidary Studio. We can take your rough stone and turn it into a sparkling jewel!
*All prices subject to tax. All equipment provided.
Beginner's Basic Bucket
$15.00
A mix of basic rocks and minerals for one.
Gem Cutter's Special
$30.00
If you want precious stones, this is your bucket! Find Rubies, Sapphires, Emerald, Amethyst, Garnet, Topaz and so many more! Have your stones checked to see if you have a stone that can be made into jewelry.
***SUPER Gem Bucket***- Best Seller!!
$50.00
A much bigger version of our Gem Cutter's Special. Get the whole family in on the FUN! 5 Gallons of our best ore! Perfect for families and couples alike.
MEGA Bucket – ****Number 1 Seller*****
$100.00
This bucket speaks for itself! 10 Gallons of the very best. Precious stones are abundant in this Mega Bucket. When you are done, let us help you pick out the best ones to be made into jewelry at our full service gem cutting and jewelry station.
MONSTER BUCKETS!
$300, $500 and $1,000 buckets
Our Monster Buckets are H*U*G*E and can sell out quickly so call ahead to ensure your bucket is available.  Want a bigger bucket? Call ahead for custom sized and priced buckets.