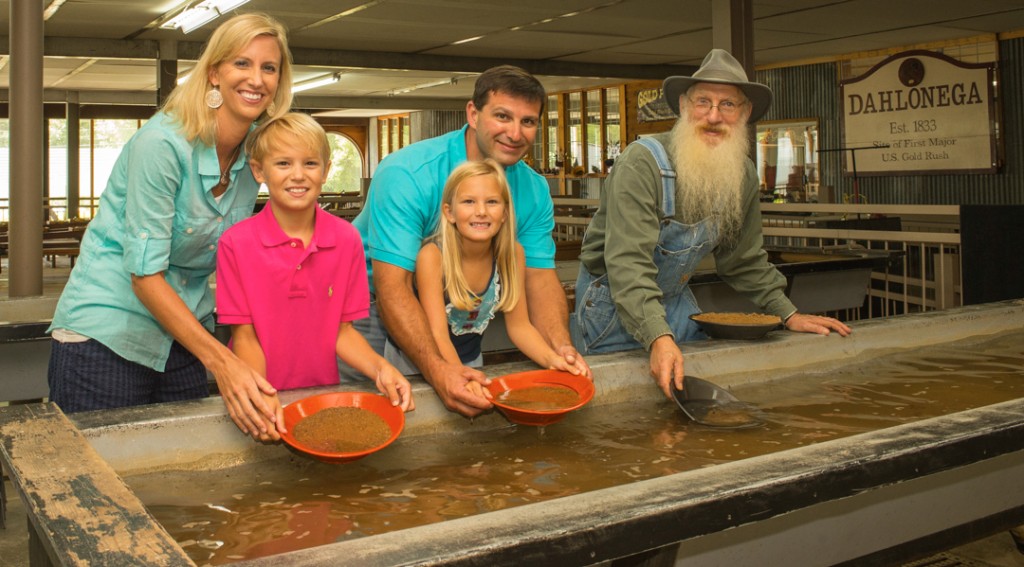 Learn Gold Panning from Pros!
Here at the mine, we offer gold panning, an "Age-Old Endeavor." Everyone that goes on our Underground Adventure will have the opportunity to try their hand at gold panning. One FREE sample pan for every paid admission.
What to expect?
Our miners will teach you everything you need to know about striking it rich. Once found, your gold will be put in a bottle for you to keep as a souvenir. Our gold panning instructors encourage interaction and are experienced in the field of panning.
Many of our panners regularly compete in gold pan competitions. Several of our staff hold numerous awards, so come on down and learn from the best.
Not taking an underground tour?
You can still pan for gold! Gold panning offered separate from tour, starting at $30.