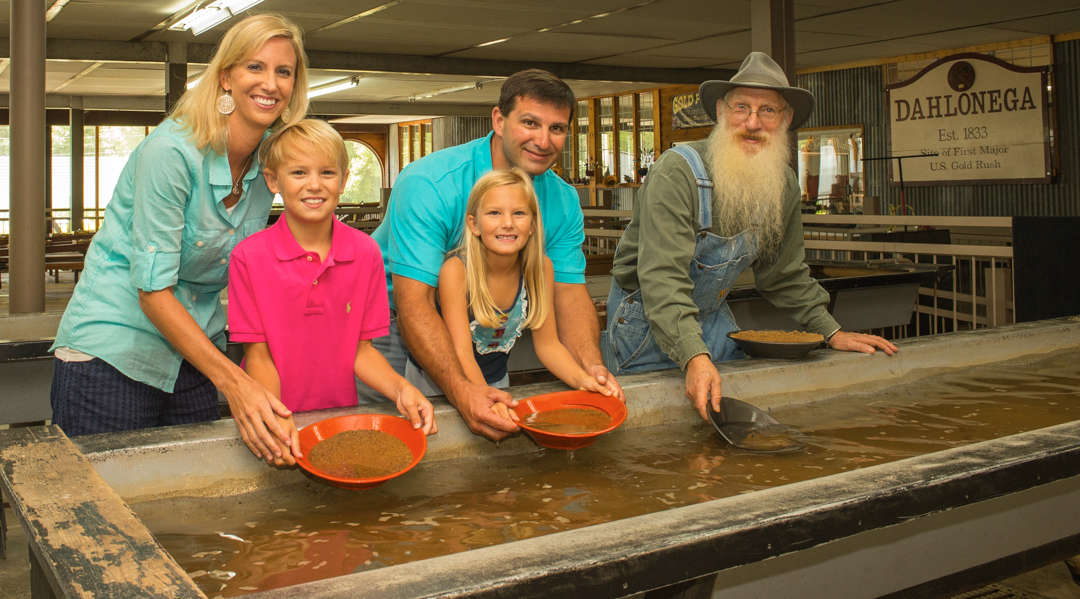 Gold Panning
Available 7 days a week! Here at the mine, we offer gold panning, an "Age-Old Endeavor." Everyone that goes on our Underground Adventure will have the opportunity to try their hand at gold panning. Our miners will teach you everything you need to know about striking it rich. Once found, your gold will be put in a bottle for you to keep as a souvenir. Our gold panning instructors encourage interaction, and are experienced in the field of panning. Many of our panners regularly compete in gold pan competitions. Several of our staff hold numerous awards, so come on down and learn from the best.
*FREE Sampler Pan Included with each paid tour admission!
High Grade Material
Grade AA
Grade AA – This pan offers a higher concentration of ore. Better ore, more gold!
Voted Top 10 by USA Today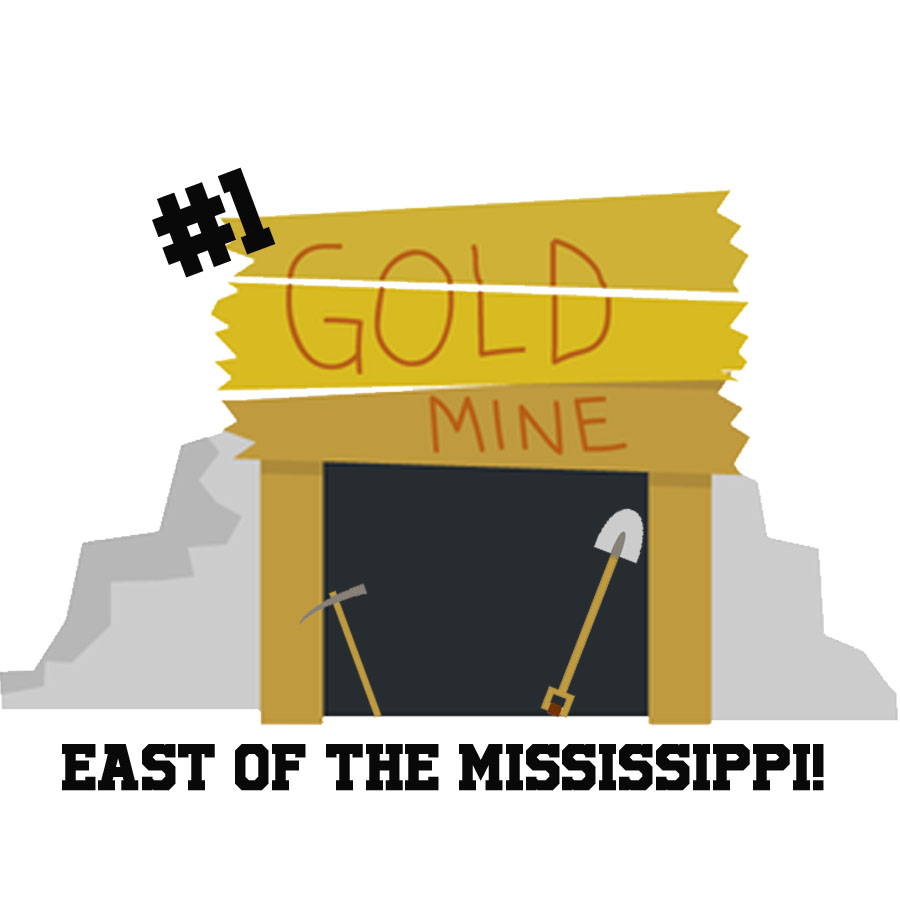 Hours of Operation
Open 7 Days a week Rain or Shine

10:00 am - 5:00 pm


706-864-8473