There are a ton of things to do in Dahlonega this summer, so much so that we've expanded our list. Check it out!
1. Consolidated Gold Mine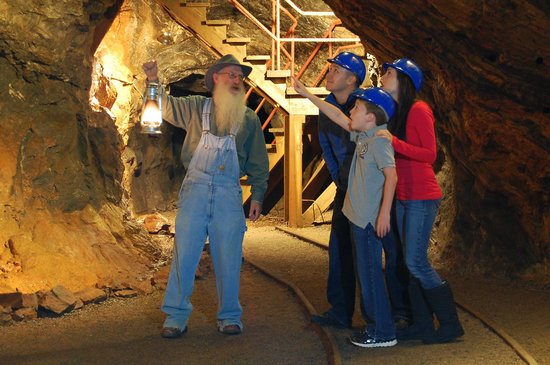 For starters, there's the Consolidated Gold Mine, voted #1 for things to do in Dahlonega on both Trip Advisor and Yelp! What better way to get in touch with the rich traditions of Dahlonega's mining history than with a visit to one of the legendary gold mines itself!
At Consolidated Gold Mine you can take a tour of the gold mine, try your hand at panning for gold or gemstone mining. Also be sure to check out the Gemstone Studio where you can watch as Gemological Institute of America (GIA)-trained bench jewelers and lapidarists cut, facet and create beautiful jewelry from your gemstones!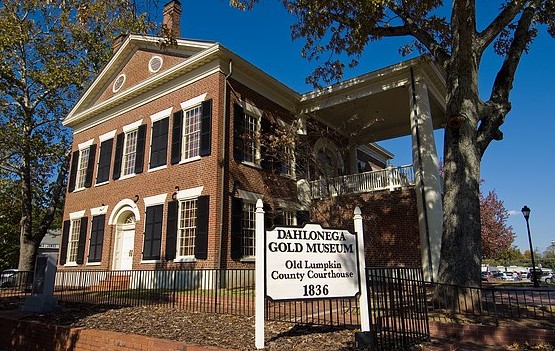 Located right in the middle of the historic Dahlonega Square, the Dahlonega Gold Museum is the perfect stop to make on your tour of Dahlonega.
The Dahlonega Gold Museum is the perfect place to visit if you're interested in the history of the first U.S. Gold Rush. Check it out for yourself and see why it's one of the most visited historical sites in the state of Georgia!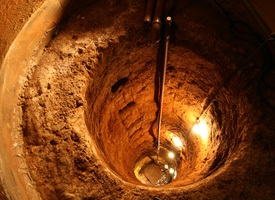 The Smith House is the epitome of everything that is great about Dahlonega. Not only does The Smith House offer great family-style southern cooking, but it is also one of the premiere lodging spots in town (walking distance from the square), with the perfect location for front-porch sitting to enjoying the sights and sounds of Dahlonega.
In 2006, Freddy Welch rediscovered an old mine shaft while doing some renovations. The mine shaft is now a featured part of The Smith House where tourists can come and see the 20 foot deep shaft for themselves.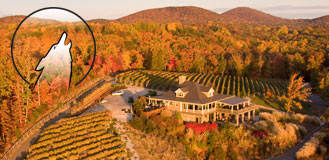 Home to gold medal winning wines, the tradition of Dahlonega's famous gold continues at Wolf Mountain. This winery is the closest to the Dahlonega square and is the perfect place to sit back with some of the finest wine Dahlonega has to offer and enjoy some amazing views of the North Georgia Mountains.
You can come for a wine tasting or schedule a guided tour where you can see firsthand the "vine to bottle" process.

The North Georgia Mountains are home to some great rivers, and those rivers are perfect for a lazy afternoon spent moseying along in a tube, canoe or kayak. Appalachian Outfitters is the perfect place for tube, canoe and kayak rental along the Chesttaee and Etowah Rivers.
With prices starting at just $6/tube, Appalachian Outfitters is a great choice for family fun in the Dahlonega area, especially when that Georgia heat starts getting to you!
With so many great options to choose from in a town so full of life and history, it's easy to see why so many people flock to Dahlonega for summer fun.
6. Hike part (or all) of the Appalachian trail
The Appalchian Trail's southern terminus is located in neighboring Fannin County, and Lumpkin County contains quite a few miles of the Appalachian Trail. Consequently, it's been named an official "AT Community" by the Appalachian Trail Conservancy.
Not up for the full 2,180 miles? Take a trip up up Woody Gap via Highway 60, park where the AT crosses the road, and hike north 1 mile to Preacher's Rock. It gets pretty steep in places, but the sweeping view makes it worth it!
7. Visit a Georgia's tallest waterfall, Amicalola Falls.
Amicalola Falls State Park is located under 20 miles from the the Dahlonega historic public square. It's Georgia's most popular state park, and for good reason. The towering 729 foot tall waterfall will surely take your breath away!
The park has great hiking, fishing, camping, picnicking, a reptile exhibit, a falconry show, and now a zip line!

Check out this drone footage of the falls.
8. Visit Cane Creek Falls
Cane Creek Falls is located within the beloved summer camp, Camp Glisson. The camp is closed during the summer, but you can still visit the rest of the year and on weekends.
While this waterfall doesn't have the towering height of the aforementioned Amicalola Falls, it is nonetheless impressive and beautiful in it's own right.
Just three miles from town, there's no excuse to miss it on your next visit to Dahlonega!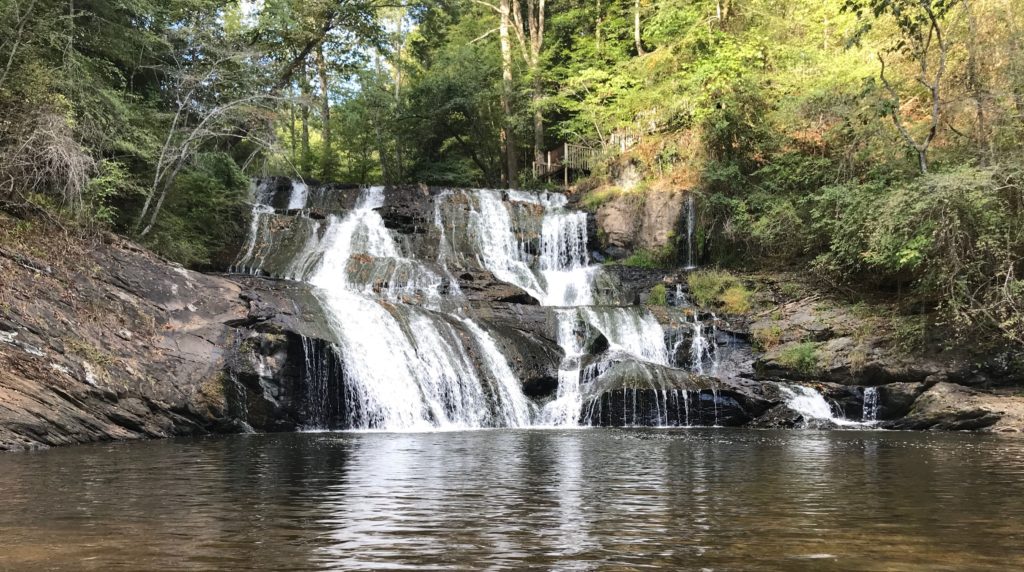 9. Go fishing 
Dahlonega is home to the northern tip of Lake Lanier, which is renowned around the southeast for great fishing. Here you'll find striper, largemouth, small mouth, spotted bass, crappie, bluegill, catfish, and even the occasional walleye.
The reservoir, Lake Zwerner, is likewise home to great fishing. Here you'll find find bass, crappie, bream, and sometimes trout.
Dahlonega is also home to some great trout streams.
Jones Creek, Montgomery Creek, Cane Creek, the Etowah River, Dockery Lake, and the upper Chestatee River are a few of the most popular places to land trout. You can check out more on this handy interactive map.
If you're into fly fishing and looking for someone to show you the best spots, Bowman Fly Fishing is among the best of the North Georgia fly fishing guides. Daniel offers wading and float trips in Lumpkin and neighboring Fannin, Union, and Gilmer counties.
10. Run a race
Dahloneg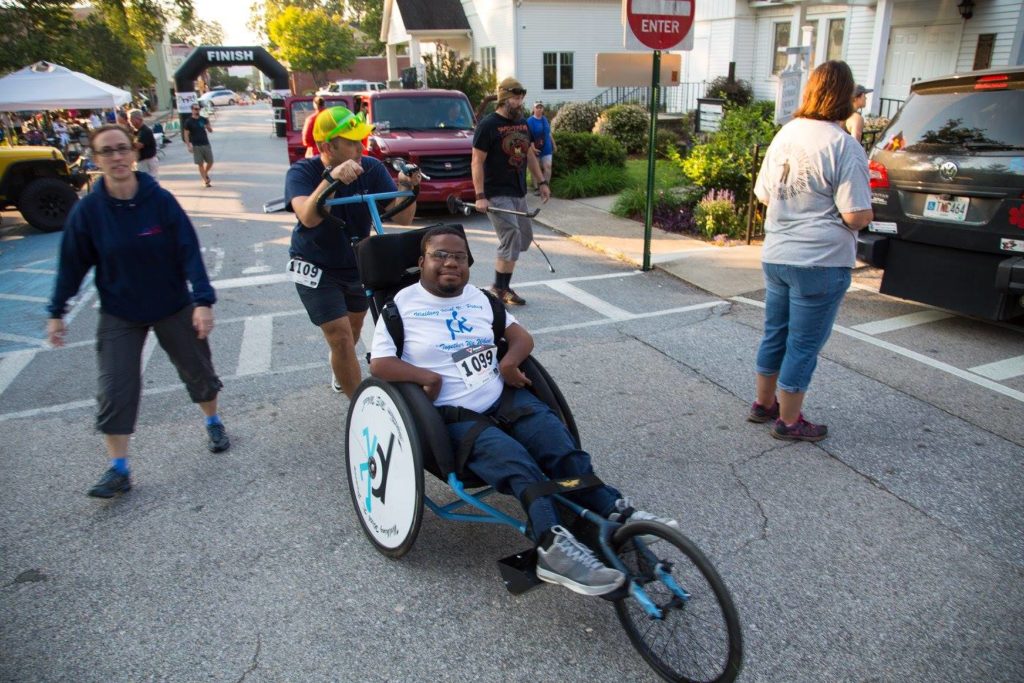 a is host to a number of great 5 and 10k races throughout the year. The ConnectAbility 5k/10k is one of Dahlonega's best attended and best organized races and includes a free fun run for the kids.
ConnectAbility is an organization that serves people with disabilities and their families in the community. A number of athletes with disabilities will be participating. Come and run with them, hear their stories, and be inspired.
For you crazier folks, there are a number of ultramarathons near our town. For instance, The Dahlonega Ultramarathon Association is hosting Merrill's Mile at Dahlonega's own U.S. Army Ranger Camp Frank D. Merrill. Runners will complete as many laps as possible around a 1 mile track over the course of 12, 24, and 48 hour periods—pick your poison.  Last years winner ran 170 miles over the course of 48 hours! Wow!
The Dahlonega Ultramarathon Association hosts a number of prominent ultra races throughout the year, including the Cruel Jewel 50 & 100 mile races in May.
11. Play at the park
Yahoola Creek Park
Dahlonega/Lumpkin County is home to several great parks. You've got Yahoola Park which has soccer fields, baseball and softball fields, tennis courts, and it's also a great place to run.
The park also is home to two playgrounds, once of which is accessible to people with disabilities.
Not to mention beautiful Yahoola Creek runs right through the middle of the park. You can fish, splash around, or throw a kayak in and float all the way down to the Chestatee River.
Hancock Park
There's Hancock Park which is located just one block from the square. It's got a great field, some swings, huge pecan trees, and a stage.
Rumor has it that Hancock Park will also be home to an accessible playground much like the one in Yahoola. Stay tuned for news about that!
Check out the Chestatee River Diving Bell while you're there. Per the Chamber website:
The Bell, which dates from the Civil War, was first used to scan the Mississippi River in New Orleans and used to help divers breathe underwater while scanning river bottoms. In 1875, Philologus Loud, an inventor and entrepreneur, brought the Bell to Georgia, where it stopped in Gainesville, Georgia before moving to Dahlonega by a Southern Express wagon. The following year, a ship carrying the Bell sank in the Chestatee River and the Bell stayed submerged until 1983, when it was discovered. The submarine-style, maritime artifact was restored around 2003 and is destination Dahlonega's newest Gold attraction!
Madeleine K. Anthony Park
You'd be hard-pressed to find a better picnic spot than the picnic pavilion at Madeleine K. Anthony Park. It can be easy to miss, but is located right at the end of North Park Street.
12. Go to camp
If you're reading this, chances are you're too old to attend summer camp. Bummer! However, your kids can still go, giving you a much needed reprieve.
Dahlonega is home to a number of day camps and two overnight camps—Camp Glisson and Camp Wahsega. Camp Glisson offers a number of different programs. Glisson is big on outdoor activities, adventure, team building, and leadership. The setting is incredibly beautiful. They've got an impressive waterfall—Cane Creek Falls—and tons of beautiful hemlock trees. Check out this interactive digital tour of the property. Your kids are sure to love it.
Camp Wahsega is a 4-H camp located on the edge of the nearly 900,000 acre Chattahoochee National Forest. It's a beautiful setting with activities and adventures in abundance. Check their website for more information on the programs they offer.
Summer is a fantastic time to visit Dahlonega. Come for the historic downtown. Come for our celebrations. Come for our beautiful landscapes. Come for our great people. Come if you're looking for something fun to do. There are always fun things to do in Dahlonega!
13. Eat BBQ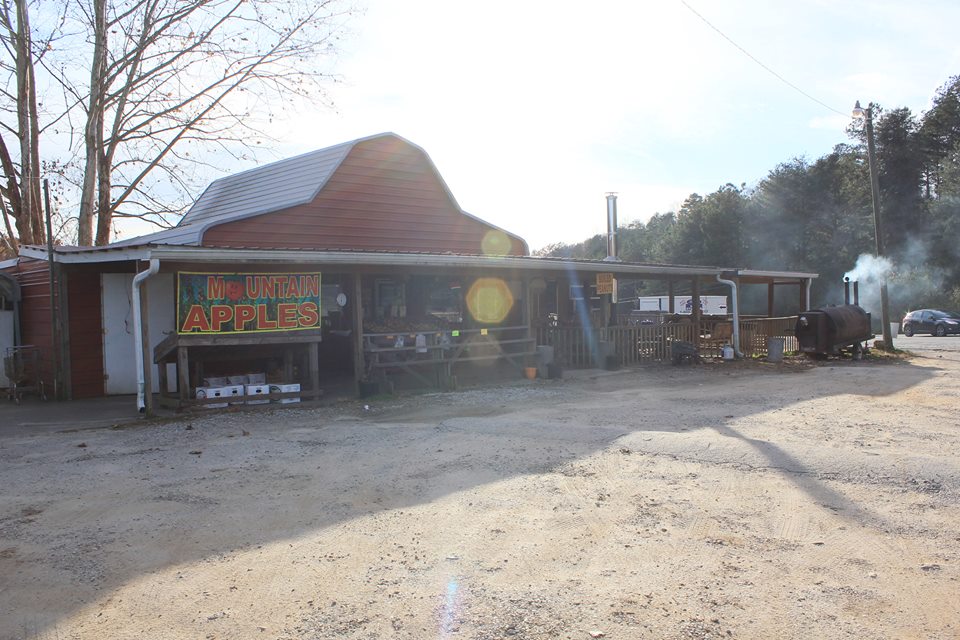 Picture a juicy pork shoulder rubbed down with spices cooked low and slow with lots of hickory smoke. It's hard to imagine a more iconic American summertime food than BBQ.
Dahlonega is home to three fantastic BBQ restaurants, Farmhouse Produce & The BBQ Kitchen, Hickory Prime, & Bellies and Butts. You can't go wrong with any of our local joints. They all have great pulled pork, ribs, baked beans, cole slaw, and all of the other classic BBQ sides.
14. Dahlonega 4th of July Celebration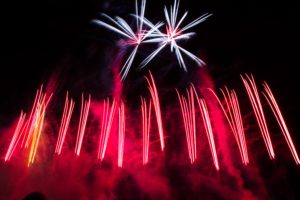 Dahlonega's 4th of July Celebration is not to be missed. The festivities kick off at 8:00 am with the Firecracker 5k. After that'll be the Patriotic Ceremony in Hancock Park, which includes a singing of the National Anthem, Presentation of Colors, and a speech. The list of activities goes on to include a fair, a parade, a car show, and the climax of the day—fireworks at UNG.
The fireworks display, which starts as soon as it is dark enough, is one of the best in all of North Georgia. It typically lasts about 20-30 minutes, and the finale is sure to blow you away…figuratively, of course. Be sure to get there plenty early to find yourself a seat on the drill field.
 15. Ride a bike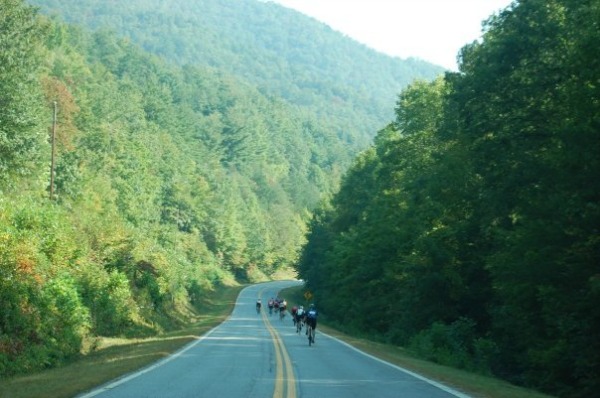 Ride Dahlonega's iconic 6 Gap bike route. At 104 miles  11,200 feet of elevation gain, you'll find 6 Gap to be among the more challenging centuries in the southeast and perhaps even the country!
You can ride it self-supported or with 5,000 of your friends. If you're ready, you can register online! If you aren't up for 6 Gap, you can also register for the shorter 3 Gap and Valley rides.
Not into riding on roads? Lumpkin County has plenty of gravel roads and single track! Check out the Bull Mountain trail system in the Chattahoochee National Forest.